New in Spring of 2022, our audition only team includes our best singers from TNT. We perform across all of WNY including The Hard Rock Cafe'! Students gain valuable performing experience and confidence and make lasting friendships. Led by Coach Amy Teal (Master of Music from the Eastman School of Music, Professor of Voice for Niagara University Theatre Dept.) and Coach Madalyn Teal ( Miss Niagara Titleholder with the Miss America Organization, Trained by Broadway Mean Girl And Tony Nominee, Taylor Louderman) team members learn advanced vocal techniques and stage presence, build confidence and most importantly, HAVE FUN!
TNT VOCAL DYNAMITES meets for 60 minutes
every week! In class we explore all different
types of repertoire including pop, musical
theater, etc. We also work on how to sightread
music, singing techniques, expression, music
theory, and much more!
Ages 8-18, Meets Sundays 6-7pm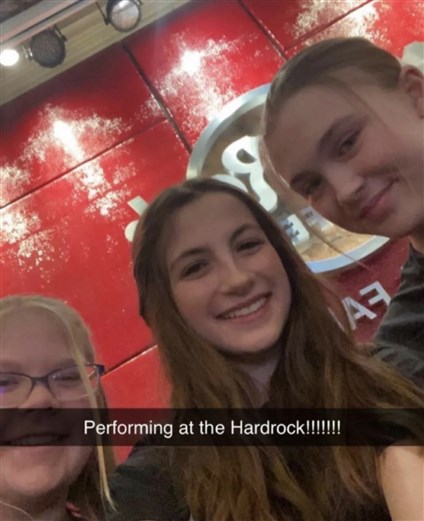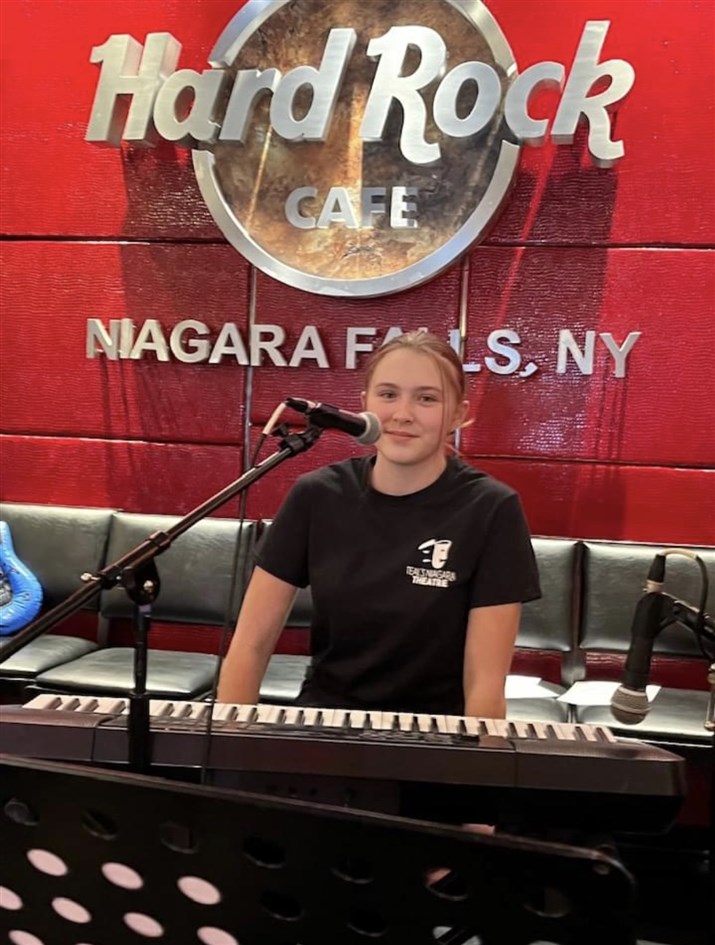 Vocal Dynamites 2022 Performance at The Hard Rock in Niagara Falls.
The Vocal Team has less than 5 spots remaining for 2022-2023. Contact us (716-262-8100) if you would like to set up an audition.
SING LIKE A STAR! VOICE CLASS
Sing Like A Star! Voice Class is an introductory course designed to help students learn basic theory, make voices more powerful, and how to build technique to become more confident in vocal performances. This is a great beginning course for students wanting to start learning voice training in a group setting
.
ACTING FOR THE STAGE (Ages 8-18)
Students work on the elements of stage craft and creative play. Students will play theatre games, work on imaginative interpretation, listening, and observation skills. Students focus on understanding the components of character building, interacting with others, and the importance of telling a story. They will perform a scene or a monologue for our Winter and Spring Showcases.