Tuition, Fees, Scholarships & Policies
The TNT Registration Fee and 1st tuition payment are due at the time of registration.
Registration fee:


A non-fundable annual registration fee is due at the time of registration. $35 per student or $65 max per family of 2 or more.
The Course Fee:
The seasonal course fee covers the cost of instruction and studio operation expenses for the season. Your seasonal course fee is determined by the total number of class hours your family is attending per week.

The course fee remains the same regardless of absences, holidays, or weather related closings. In the event of a closing enacted by state mandate, our program will temporarily switch to a virtual program that follows our current class and tuition schedule. TNT does not offer make up classes or pro-rated tuition.
Payment Plan
: The first installment is due at the time of registration. Autopay with a credit card on file is the preferred method but we do accept cash and checks made payable to KINDERMUSIK WITH AMY.
All tuition payments are due the 1st of each month
. Payments received after the 1st will be subject to a $15 late fee.
In the event your payment is declined, you will be notified via email. Please remit an alternate payment prior to the 7th to avoid a late charge billed to your account.

Course fees for students beginning mid-season will be pro-rated based on your start date.

Students whose accounts are overdue by more than 1 month will not be allowed to participate in class or rehearsal until payment is received. Tuition accounts must be paid in full prior to your child participating in the Performance Showcase or Show.

A $30 fee will be assessed for any returned checks or returned EFT transactions.

NACC YOUTH SCHOLARSHIP APPLICATION
Need Financial Assistance? The NACC has generously offered to support our programming with scholarships. Visit their page for more info and to apply. If you are approved, they will contact us to let us know and we will put a credit on your account in the amount of the scholarship. It's that simple!
Scholarships are awarded on a case by case basis. Although we cannot award scholarships to all applicants, we will try to assist as many children as we can in the registration for this program. Please only apply for this scholarship if there is a financial need. The NACC will award scholarships as long as funds are available, based on need and demonstration of child's interest in the arts. Potential scholarship recipients & guardians, may be required to have an interview with the Scholarship Committee before receiving any award.

APPLY FOR ARTS PASSPORT
Learn more about how you can get financial support to attend our classes and camps!
https://thenacc.org/youth-arts-passport/?fbclid=IwAR0ktmwHUiru5wiEgaXrptfmaSwZcxo-Ay_JqQTqUN7tfJ0LV7c2i0OznLA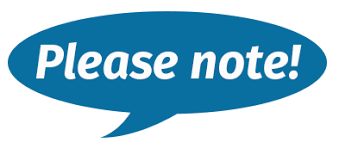 1. PRIVATE LESSON POLICIES
*A. Students are responsible for purchasing his/her own books or sheet music as requested by the instructor
*B. Each student is entitled to 2 excused absences per school year. Makeup lessons will be arranged for the excused absence. For an excused absence, the teacher must be notified by telephone or text only, not Email, at least 4 hours before the scheduled lesson or by 9:30 a.m. for lessons beginning earlier than 1:30 p.m. Makeup lessons will also be scheduled for lessons missed because of the teacher's absence or because of emergency. Makeup lessons will be scheduled at a time mutually agreeable to the student and the teacher. If the student is absent from the makeup without a minimum of 4 hours notice to the teacher, the student forfeits the makeup lesson. Even with 4 hours advance notice, the makeup lesson will only be rescheduled once. Refunds and credits will not be given in place of makeup lessons.
*C. Lessons will be discontinued after two consecutive absences without notification to the teacher. A notice of this will be sent to the student or the parent. Any outstanding makeups will be forfeited.
*D. Early Discontinuation- Should it become necessary for a student to terminate lessons prior to the close of the school year, a written, 2 week advance notice is required stating the last date of attendance. No refunds will be given on any tuition payments. If any balance remains owing at the time of discontinuation the student agrees to pay the teacher said balance prior to departure from the studio. A tuition credit will remain on the student's account for 6 months from the date of the last scheduled lesson, should the student wish to resume lessons within such time. If the student does not resume lessons within such time, the money will be forfeited. Special consideration will be given in the event of sudden extreme illness (requiring hospitalization) or a sudden move (due to military assignments or job relocations etc.) and are at the teacher's discretion.
*E. Should the teacher discontinue a student for any reason, any outstanding makeups will be forfeited.
*F. Should the teacher find it necessary to quit teaching lessons prior to the end of a session any remaining tuition payments will be refunded to the student
*G. Any public performance or contest appearance must be approved in advance by the teacher.
*H. Students are expected to participate in performances and recitals. Exceptions are made at the teacher's discretion.
2. DISMISSAL
*A. The teacher reserves the right to dismiss a student for: lack of interest or progress; frequent absences; noisy disruptive or disrespectful behavior; delinquent payments or non-payment.
4. SNOW OR OTHER EMERGENCY CLOSINGS
*A. Lessons will be canceled if schools close for severe weather. Students will have the opportunity to do a lesson over Zoom when school is closed. Please call if you are unsure if your lesson is cancelled.