FACULTY
---
AMY D. TEAL

OWNER- DIRECTOR, TNT TRIPLE THREATS, VOICE & PIANO TEACHER
Amy Teal has been teaching in the WNY area for the past 25 years.

MASTER OF MUSIC- EASTMAN SCHOOL OF MUSIC
NY STATE TEACHER CERTIFICATION MUSIC, SENIOR LECTURER & VOICE TEACHER AT NIAGARA UNIVERSITY THEATRE DEPARTMENT
A GRADUATE OF THE ESTEEMED EASTMAN SCHOOL OF MUSIC, SOPRANO AMY TEAL HAS BEEN DESCRIBED AS "DELIGHTFUL IN HER ABSOLUTELY-ROCK-SOLID PERFORMANCE " (BUFFALO RISING), AND "PERFECT IN VOICE AND COMIC TIMING," (BUFFALO NEWS). AMY ENJOYS A BUSY AND DIVERSE TEACHING AND PERFORMING CAREER IN THE WNY REGION.


A PASSIONATE EDUCATOR, AMY TEACHES VOICE CLASS AND PRIVATE STUDIO VOICE AT NIAGARA UNIVERSITY, AND WAS PREVIOUSLY ALSO ON THE VOICE FACULTY OF BUFFALO STATE COLLEGE. AMY'S STUDENTS HAVE WON CONTESTS, AND PLACED IN COMPETITIONS SUCH AS NBC'S

THE VOICE.
AMY BELIEVES IN CREATING STRONG RELATIONSHIPS WITH HER STUDENTS AND IN FOSTERING MUTUAL TRUST AND RESPECT. SHE WAS HONORED TO BE NOMINATED BY A STUDENT AND INCLUDED IN

"WHO'S WHO AMONG AMERICAS TEACHERS"

MUSIC HONORS EDITION, AS A "TEACHER WHO MADE A DIFFERENCE".
THROUGHOUT HER CAREER, AMY HAS TAUGHT MUSIC AT ALL LEVELS FROM EARLY CHILDHOOD (KINDERMUSIK) TO ADULT. SOME OF HER PAST WORK AND TRAINING INCLUDES: CERTIFIED KINDERMUSIK EDUCATOR, NY STATE CERTIFIED MUSIC TEACHER, ORFF LEVEL 1 CERTIFICATION, GENERAL MUSIC TEACHER K-6 HILTON AND NIAGARA WHEATFIELD CSD, VOCAL AND STAGE DIRECTOR FOR LEWISTON PORTER MS AND HS DRAMA PROGRAM, VOCAL DIRECTOR FOR ACADEMY OF THEATRE ARTS IN WILLIAMSVILLE, THEATRE IN THE MIST TRUSTEE, AND LECTURER OF VOICE FOR NIAGARA COUNTY COMMUNITY COLLEGE.


CHRIS TEAL

CO-DIRECTOR TNT & TECHNICAL PRODUCTION
CHRIS TEAL IS A CO-OWNER/DIRECTOR OF TNT AND ALSO DOES OUR SET DESIGN AND OTHER TECHNICAL WORK. HE TEACHES 4TH GRADE IN THE AMHERST CENTRAL SCHOOL DISTRICT. HE HOLDS A DEGREE FROM SUNY BROCKPORT IN INTERDISCIPLINARY ARTS FOR CHILDREN WITH A THEATRE EMPHASIS. CHRIS IS AN AWARD WINNING ACTOR, HAVING RECEIVED AN AWARD BY TANYS (THEATRE ASSOCIATION OF NY STATE) FOR OUTSTANDING PERFORMANCE IN THE ROLE OF MOTEL IN FIDDLER ON THE ROOF AND WAS ALSO NOMINATED AS BEST ACTOR IN A MUSICAL (AMERICAN IDIOT-JOHNNY) FOR AN ARTIE AWARD IN 2017. CHRIS HAS SEVERAL PERFORMING CREDITS WITH THEATRE IN THE MIST, O'CONNELL AND COMPANY, BUFFALO OPERA AND AMERICAN REPERTORY THEATRE. CHRIS HAS BEEN THE STAGE DIRECTOR AND SET AND LIGHTING DESIGNER FOR SEVERAL PRODUCTIONS AT LEW-PORT CSD. HE LOOKS FORWARD TO SHARING HIS PASSION FOR THEATRE WITH ALL OF HIS STUDENTS.
MADALYN TEAL
DIRECTOR TNT TRIPLE THREATS, VOCAL TEAM, PRIVATE VOICE & PIANO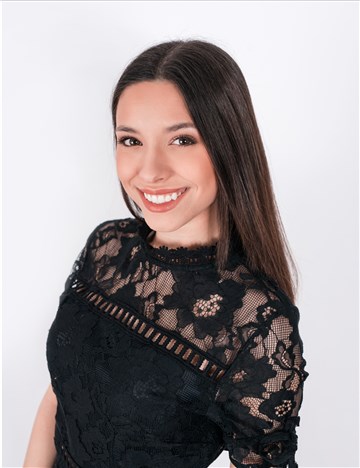 Maddy is an accomplished performer and teacher. She has been teaching voice and piano lessons for several years, and has been a performer herself since the age of 4. in 2020, Madalyn travelled to Missouri to teach at Ozark Actor's Theatre Summer Theatre Academy with Broadway's Taylor Louderman, a long-time teacher and mentor of hers. Maddy is the proud winner of a Regional Broadway World Award as BEST ACTRESS IN A MUSICAL for her portrayal of Veronica Sawyer in Heathers the Musical. She has taken part in New York City training programs such as Ryan Scott Oliver and Lindsey Mendez's Actor Therapy, where she had the opportunity to perform at the renowned Feinstein's 54 Below. Madalyn has her degree in Social Work from Niagara University and is a part of the National Social Work Honor Society and works for Berkshire Farms. She loves to work with kids and young adults at building their skills in performing and becoming a well-rounded human being. Madalyn is a titleholder for the Miss America Organization, as Miss Niagara 2022. She is excited to continue sharing her passion for performing with the next generation of students.
DAVID GRAF- PRODUCTION TECH
DAVE IS OUR GO-TO GUY. HE IS RETIRED FROM DUPONT BUT SPENDS HIS DAYS WORKING TO RESTORE THE NIAGARA POST THEATER IN YOUNGSTOWN, NY. https://www.niagaraposttheater.org
WHEN WORKING WITH TNT, HE IS ALWAYS COMING UP WITH SET DESIGN IDEAS AND AMAZING SETS AND LIGHTING. HE IS A MAN OF MANY TALENTS AND TRULY BELIEVES IN THE POWER OF MUSIC AND THEATRE TO BOOST SELF-ESTEEM IN YOUNG PEOPLE AND TO BUILD COMMUNITY.